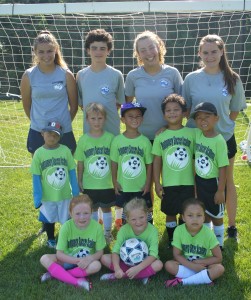 Half Day camps – 9:00 am – 11:30
June 27th and July 11th
Sessions are open to four  – six year olds.***

Activities include many of the same soccer skill games and activities as full day sessions, with additional breaks for some soccer "sticker and coloring" fun.
Half day campers will usually only be grouped with other half day campers.  

Cost is $185.00

Please contact us via e-mail or by phone with any questions.  info@msasoccercamps.com

*** 4 and 5 year old's may ONLY attend if they become eligible for vaccines in time to be full vaccinated before camp.